WINCHESTER FASHION WEEK 2019
"A Celebration of Styles."

By Dawa Ma - 27 JUNE 2019
WINCHESTER FASHION WEEK "Who said that 'Fashion & Arts' only happen in the English capital city?"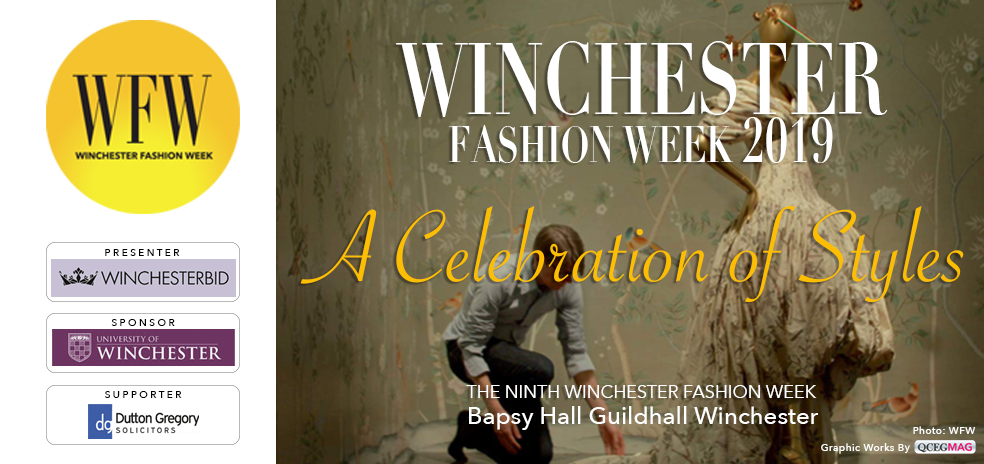 Winchester. QCEGMAG was invited to assist in the Ninth Annual Winchester Fashion Week held from 29th of April to 4th May 2019 in England. The fashion show on the 4th May was presented by a celebrity stylist and fashion editor - the lovely Donna McCulloch. The shows' organisers were Corrina Jeffries and Helen Batt as director and project manager respectively from C Me Productions. Between themselves, they share over 12 years of friendship and experience in the fashion industry.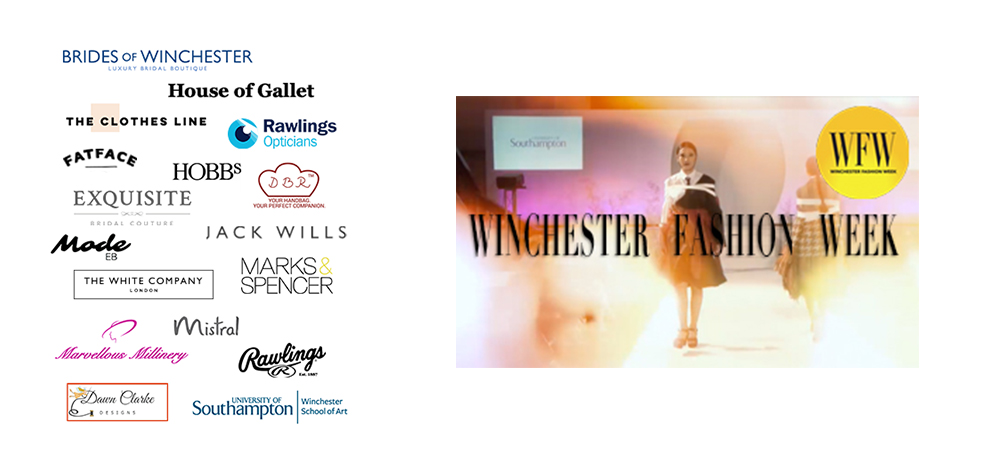 View Video



WINCHESTER FASHION WEEK 2019


At the catwalk, we were introduced to the creations of graduates from Winchester School of Arts as well as local and internationally known brands.
| EXQUISITE BRIDAL COUTURE | MISTRAL | FAT FACE | THE WHITE COMPANY | DBR BAGS | RAWLINGS OPTIONS | MODE EB | MARKS & SPENCER | HOUSE OF GALLET | BRIDES OF WINCHESTER | DAWN CLARK DESIGNS | THE CLOTHS LINE | MARVELLOUS MILLINERY | JACK WILLS | WINCHESTER SCHOOL OF ARTS |
WINCHESTER FASHION WEEK "Who says that 'Fashion & Arts' only happen in the English capital city?"
Sponsored by the University of Winchester the fashion show was held at the Bapsy Hall Guildhall Winchester, a magnificent Victorian building in the heart of the city. This year, the University inaugurated their sustainable fashion award, recognizing local organization working responsibly within the fashion industry. Vice chancellor Professor Joy Carter CBE DL presented the awards after the show.
"Winchester Fashion Week brings local businesses together with fashion and style lovers in exciting collaborations. Our sponsorship is an opportunity to support local business and help create value economically, socially and culturally. I am delighted that the University - itself a major business within the city - is supporting it once again," said Professor Carter.
More about Bapsy Hall:
The Bapsy Hall is one of the largest event space in Hampshire which is named after Bapsybanoo Pavry, the Marchioness of Winchester who was an Indian socialite and aristocrat. If you have the chance to visit the Guildhall of Winchester you will probably be able to also see a mini exhibition containing some of the marchioness personal effect. (Just for an instant it felt like this lady could actually come back from the past to enjoy fashionable events.)


For six days, the Winchester Fashion Week presented more than 90 different events such as: "Shopping" with its pop up hub held on Parchment Street, amongst others; Fashion Workshop and seminars on the "Future of the British Fashion Industry" which was presented by Dr. Samantha Lynch who is the Programme Leader for Fashion Marketing at the Winchester Business School. She also presented a 'behind-the-scenes' 2015 China Documentary themed MET GALA. Following through was a Q&A Session led by the fashion and marketing experts, Dr Savithri Bartlettand Sarah Green from the University of Winchester Business School.
CHARITIES
Winchester Fashion Week showcased their support to local charities that deserve to be spoken about like:

BEAUTY BANKS
The Beauty Banks founded on the priciples based on the Food Bank ideas to provide basic & necessary hygienic products for those lacking very basic human rights & needs, living in poor conditions searching to reintegrate themslves into society. The Beauty Banks was created by beauty insider - Jo Jones and journalist - Sali Hughes.

VICTORIA'S PROMISE
Victoria's Promise is dedicated to supporting young women through cancer, whilst striving to prevent people from getting cancer in the first place. Victoria's Promise is inspired by the lovely Victoria Van Der Westhuizen and her strive to survive cancer.

BRENDONCARE
Brendoncare is a charity committing to supporting elderlies by providing company or helping against inadequate or insufficient support services.
The world becomes a better place with better hopes when law and morality gets together. Similar between fashion and humane care when they hand-in-hand gets togather. The events at Winchester Fashion Week definitely has a leverage on this course. Should other fashion weeks around the world include the exemplary course included in Winchester Fashion Week? It's definitely a question to contemplate on...