DAILY WEARS FROM AMI PARIS
The Spring-Summer 2021 Presentation (Paris Fashion Week)

6 OCTOBER 2020
Alexandre Mattiussi - Beautiful Elegant Casuals With A Parisienne Twist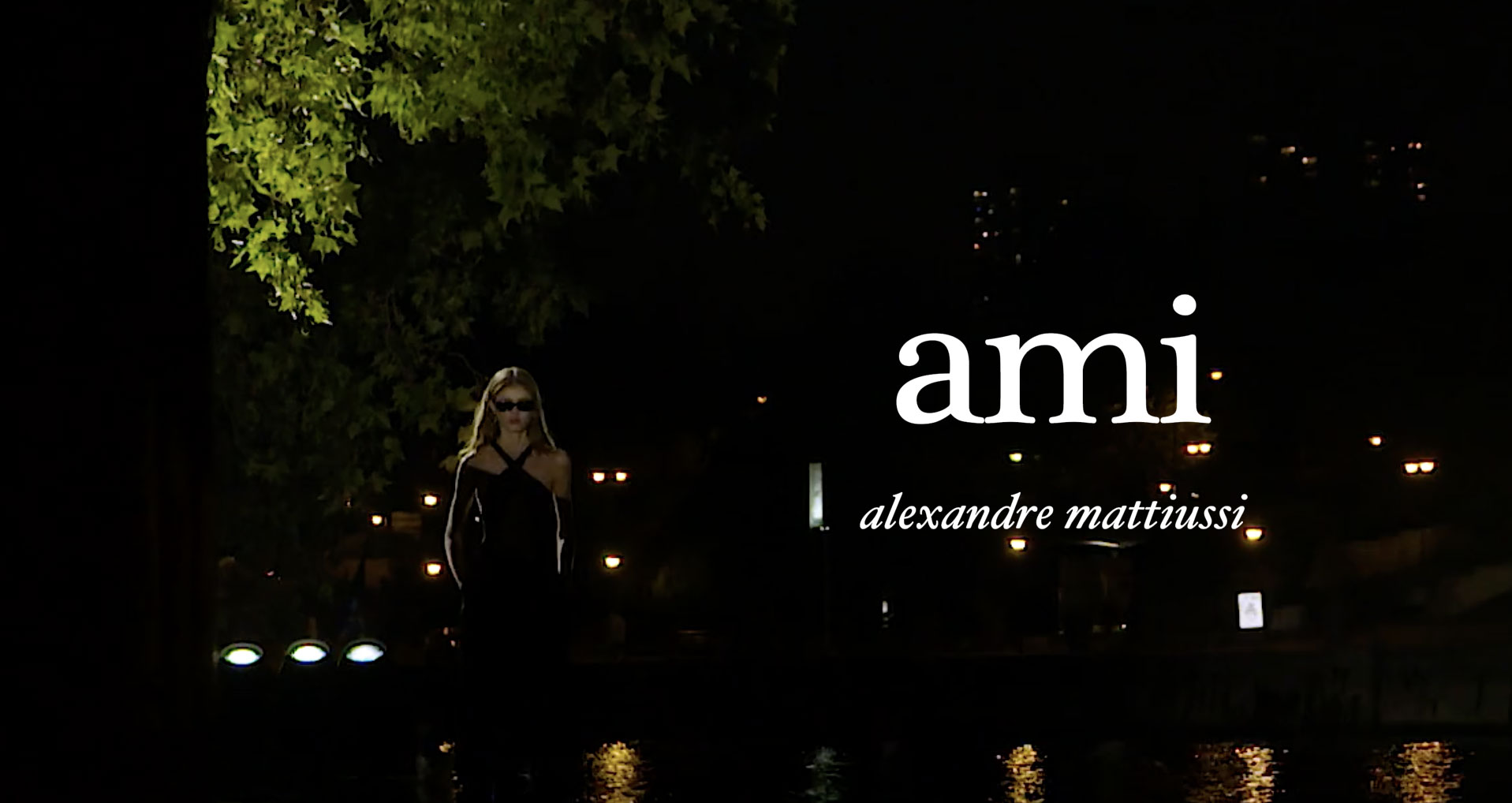 All Video & Photos - AMI PARIS





Paris is AMI's hometown, and an essential part of its DNA.
For SS21, I really wanted to put Paris in the spotlight,
its beauty, its energy. Showing our collection by the Seine,
the heart of Paris, is somehow symbolic.
I believe that a fashion show will always remain the most
magical rendez-vous to present a collection…
and this one was a celebration of Paris and its inhabitants:
a community in the largest sense, whom we wanted to involve
in the show, among the models, in the audience. AMI is anchored
in real life: I wanted to highlight the human need to be social,
to meet and interact, with a message of hope.

Alexandre Mattiussi
AMI Paris, the young and independent brand by designer Alexandre Mattiussi presented a nighttime show for the Spring-Summer 2021 Collection alongside the infamous River Seine. Elegant lines with flowing coats matching trousers and short skirts gave that vibrant looks for daily spring-summer wears. Polka dot elements added to formal wear brought out slightly more serious and interesting designs with a notch of retro and originality. Short jackets with a tube tops and trousers presented the contemporary sporty casual styles. A cool daily-wear collection making one want to have in our modern lifestyle.
"COOL ELEGANT CASUALS.
Alexandre Mattiussi - Beautiful Elegant Casuals With A Parisienne Twist.
The Looks